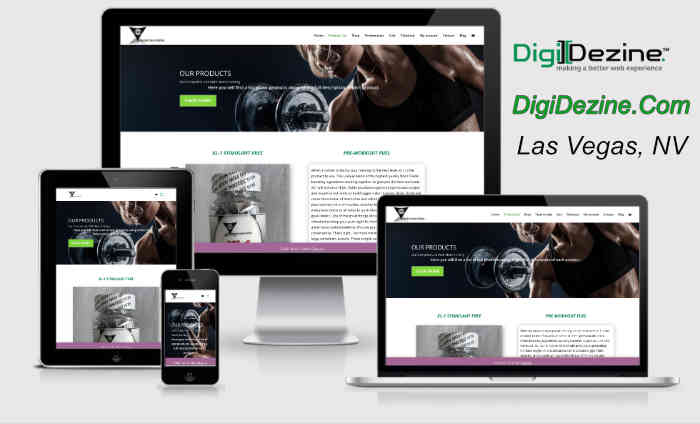 Factors That Go Into Designing a Great WordPress Website
Some basic factors for the newbies wanting to build their own website are explained in this article.
First and foremost unless your website is just for personal use and does not plan on generating any business is to use a premium WordPress Theme which is purchased through a WordPress developer through a theme market or a self-marketing developer. The theme should have at least several hundred sales with loads of 5-star reviews.
If you are planning on building the site yourself with no knowledge, plan on spending several hundred hours to understand how to work with WordPress and have a great enough understanding to troubleshoot your site for problems which are going to happen. That's just the way it is. When purchasing a WordPress theme you should learn how to install the WordPress platform on your hosting companies server. Then you need to upload the theme to your WordPress dashboard. If you pay the developer to do it and install the demo content you will only have problems later for not being educated enough or patient enough to learn how to do it yourself. If you are not willing to learn how to do these simple but can be complex steps to a newbie, stop there and hire a professional.
Most people wanting to build the website themselves without planning on putting the time and learning site design should not even get started on this type of project. You will not save money in the long run and not focusing on your business along with the downtime of not having a professional, mobile, SSL secure and SEO friendly website will be a loss of page rank and proper internet search-ability.
Install Plug-ins
After installs are complete the site will need an image optimizing plug-in, a customizable submission form with Google Captcha which needs a key and password obtained through setting up on Google. Other plugins such as a security plugin to assist in blocking hackers attempted logins, brute force attacks, and malicious code injections. A good caching plugin and preferably a paid one that offers ease of set up and additional options for site speed. A website can never be too fast and Google now wants sites to be fast on desktop and mobile. This means slow websites will be moving to the back of the line as Google wants the best up front for the user.
SEO Plugin
An SEO plug-in is needed and do not think because the developer of the theme states that the theme is SEO ready makes the site SEO just by installing it. SEO plugins require a lot of work filling in several of the areas and knowing some of the formulas on the layout of the page's content and how it is formatted along with H-tags.
Those are the basic plugins needed and in some cases can be more.
Choosing A WordPress Compatible Hosting Company
A WordPress compatible hosting company is a must for site speed and compatibility to WordPress. I found this out the hard way when I first started working with WordPress. NO GO-Daddy and NO Hostgator.
Update Plugins Theme And WordPress
When updates are available for the theme and plugins, try to update them within the first 24 hours of update availability. Updating the WordPress platform when an update comes available is not always a good idea unless it is strictly a security update. Sometimes the WP updates can cause issues with the theme and plugins or just are flawed until complaints roll into WP. This is also why I always use paid themes that are tested and high ratings. I also use the better plugins that are paid and offer paid support. A free WordPress theme has free support when they feel like answering. I do not want a site down for days due to lack of support or theme updates. A quality web design takes time and effort and I refuse to use a free theme for the amount of work as a professional designer I put into it.
If you are maintaining and designing the site yourself, it is a constant learning curve due to 500 algorithm changes per year Google has and digital marketing is always changing.
After designing the website and going live make sure all of your links work properly and the site renders on all devices properly. When making changes and additions to the site re-check all devices for function and display.
Keep in mind when the WordPress platform updates all of your plugins and theme will have updates to keep up with the changes in the WP platform and they may keep updating to work out any issues.
If you have any questions feel free to contact us here at Digi Dezine by EMAIL or call Don direct at 702.610.3896.
We hope you have gained some knowledge about WordPress by reading this article and hope this helps on your site design process.